Gut bacteria and fertility. That there might be a connection between the gut microbiome and women's fertility was recently analysed in a preliminary study.
In the pilot study, Japanese researchers analysed the gut microbiomes of 18 fertile and 18 infertile women. They found that the infertile women had different gut microbiome compositions compared with fertile women, indicating the gut microbiome may play a role in fertility.
To examine the impact of prebiotic fiber on fertility, the researchers had 12 of the infertile women consume 10 g of partially hydrolyzed guar gum PHGG (Sunfiber®) while attempting to conceive through in vitro fertilization. Sunfiber® is a powerful prebiotic known to nourish Bifidobacterium.
The results of their preliminary study were published by the Journal of Chemical Biochemistry Nutrition. Comparing the gut microbiota of women with successful pregnancies and those with unsuccessful in-vitro-fertilisation (IVF) treatments, pregnant women had a higher percentage of Bifidobacterium along with a lower abundance of Paraprevotella and Blautia, before and after PHGG consumption.
Moreover, the pregnancy rate of patients in this study was higher compared to infertility patients of the same age group, suggesting that the efficacy of PHGG for infertility treatment.
Pregnancy rate of infertility patients: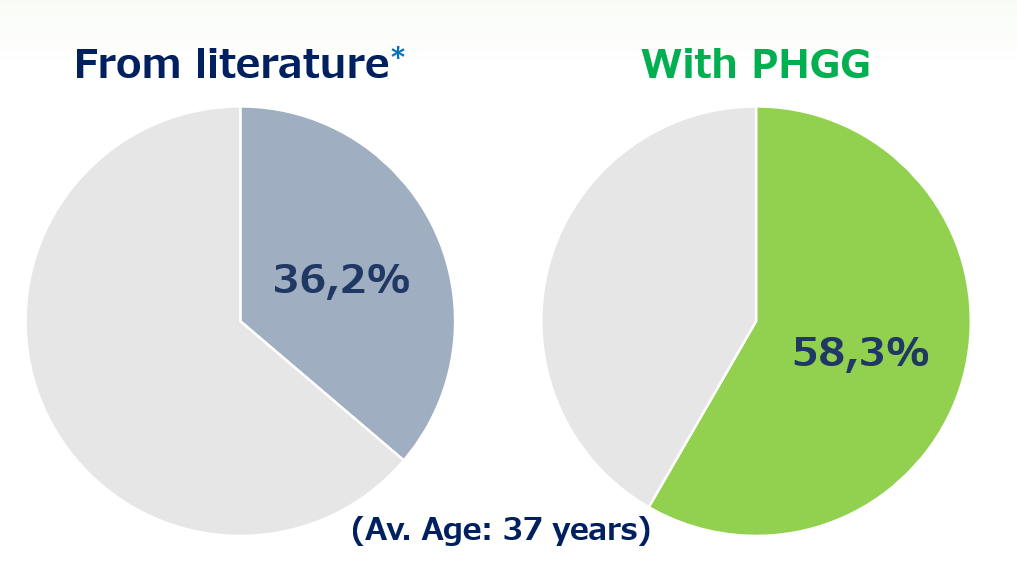 *A registry study of the Japan Society of Obstetrics & Gynecology (JSOG), 2017
Coping with infertility can be very stressful, emotional and costly. Now for perhaps the first time, researchers are learning that the prebiotics in a woman's gut microbiome may be associated with her ability to conceive. However, while these early results are very encouraging, additional work is needed to confirm the findings.
If you are interested in Taiyo's Sunfiber® and need more information about application possibilities or further studies, please do not hesitate to contact us!
---
Picture source: Shutterstock | Natalia Deriabina