WIDE RANGE OF TEA EXTRACTS
Sunphenon® is an innovative tea extract product that has many dynamic uses. It is made from high quality green tea leaves from the Camellia sinensis plant. Sunphenon® consists of a wide range of tea extracts that have numerous biochemical and physiological benefits such as antioxidant, anti-microbial, deodorant and thermogenic (fat burning) activities. Further production steps can lead to high contents of polyphenols (catechins), caffeine or L-theanine. Moreover, the tea extract can be decaffeinated. This wide range of tea extracts provides high polyphenol green tea extracts, instant teas and highly specialized tea extracts.
As the demand for tea and tea extracts is increasing dramatically and the tea producers are very much industrializing the production, tea became one of the most faked and polluted food products worldwide.
For Taiyo quality is the key. In 2004, Taiyo decided to found an own dedicated factory in China which runs under full Japanese quality control (Taiyo Green Power Co., Ltd.). Taiyo is fully backwards integrated and controls the tea leaves, pesticides use and also the full production process with many quality steps. Therefore, Taiyo can guarantee that all Sunphenon® tea extracts are 100% pure and free from adulteration. In addition, Taiyo's special production is an important part of assuring high quality products: the careful airdrying technology and the pure water infusion process, protect tea leaves from overheating and burning and keep their high concentration of antioxidants.
SUNPHENON® HIGH POLYPHENOL PRODUCT RANGE
Teavigo®
Teavigo delivers high-purity EGCg for use in supplements, foods or beverages without tea taste and colour.
Sunphenon® 90LB
Sunphenon® 90D
Sunphenon® 90M-B
Sunphenon® 30S-O
Instant Organic Green Tea Infusion
Produced from 100% organic green tea leaves with excellent taste and good stability in beverages and natural green tea caffeine content.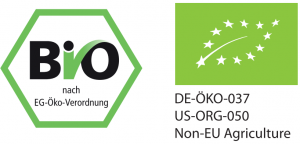 Sunphenon® 30LB
Sunphenon® BT-M
Sunphenon® WT-2
Sunphenon® OT-C
Sunphenon® PRT-C
SUNPHENON® SPECIAL GREEN TEA EXTRACTS
Sunphenon® 70H-T
Green tea extract made from traceable leaves. High in caffeine and ideal for the development of energy drinks.
Sunphenon® XLB-100
Sunphenon® TH30
DISCOVER THE BENEFITS OF SUNPHENON®
SUNPHENON® PRODUCED FROM 100% WATER INFUSED TEA LEAVES
Sunphenon® is produced from the highest quality pesticide controlled green tea leaves (Camellia Sinensis) that are first extracted by a pure water infusion process. The high-polyphenol extracts are then decaffeinated using FDA (Canada and EU) approved food grade ethyl acetate. There are no chloroform or other illegal solvents used in the processing of any Sunphenon® extract. Sunphenon® tea extracts are produced the most natural way that is possible. Therefore, Taiyo only uses water to extract the tea leaves, similar as we all use water to make tea at home.
SUNPHENON® FULFILLS EU GUIDELINES FOR PAH AND BAP
When tea leaves get overheated or burned, there is a risk that polyaromatic-cyclic-hydrocarbon components (PAH) and especially a-Benzopyrene (BAB) are formed within the tea leaves. These chemicals are known to be carcinogenic and therefore, the EFSA set maximum levels for BAB (10ppm) and PAH 4 (50ppm) in 2016. To ensure the highest quality possible and the maximum safety, Taiyo uses a careful steaming or airdrying technology to avoid the formation of PAH 4 and BAB and does an analysis on both chemicals on a regular basis.
To request more information about Sunphenon® just check the following boxes and complete the form listed below. We will contact you as soon as possible.